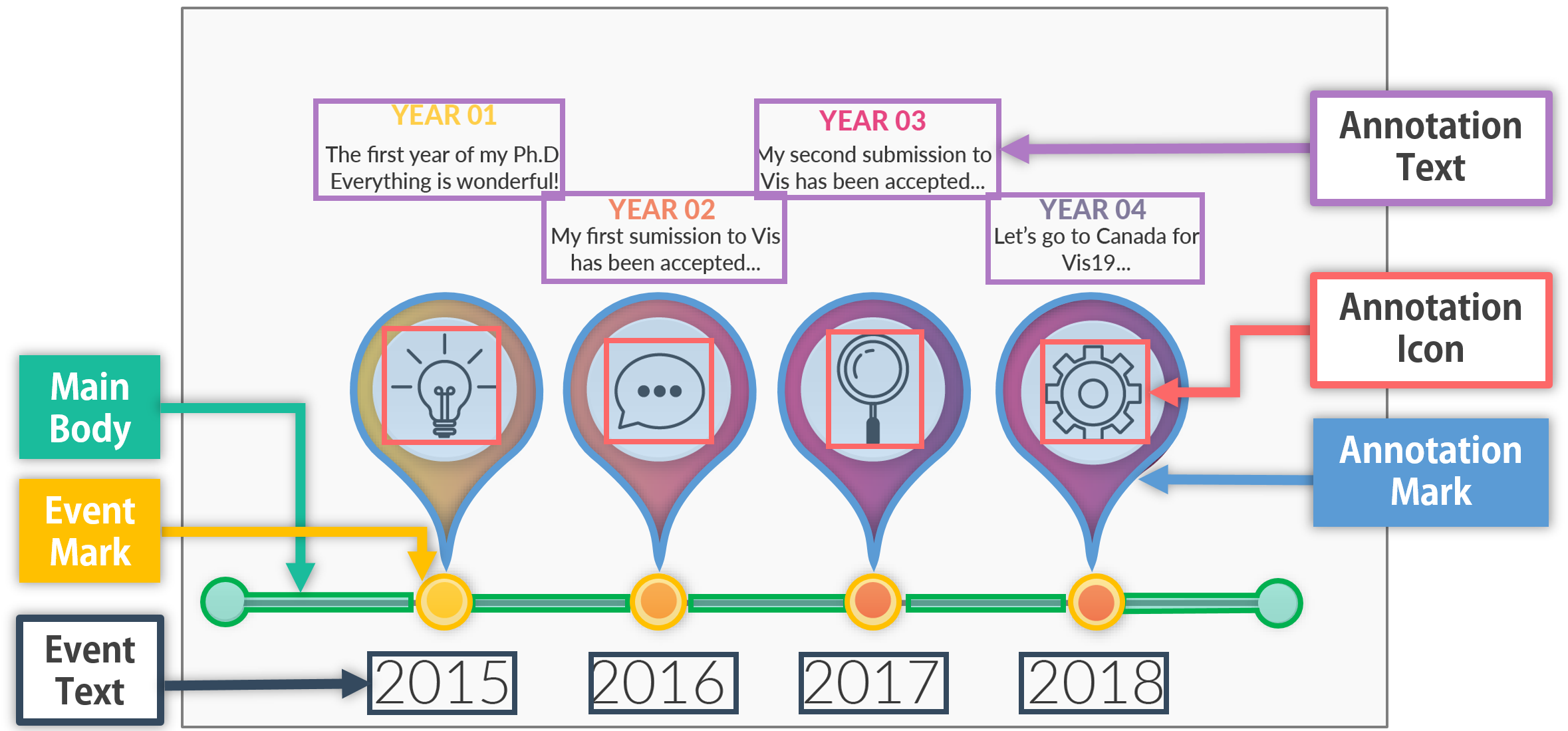 We use two datasets to train the model and evaluate our approach. The first one (referred to as \(D_1\)) is a synthetic dataset. We extended TimelineStoryteller, a timeline authoring tool, to generate \(D_1\), covering all types of timeline. The second dataset (referred to as \(D_2\)) consists of real-world timelines, collected from Google Image, Pinterest, and FreePicker by using the search keywords timeline infographics and infographic timeline. \(D_2\) has more diverse styles, especially for marks, and it covers most common types of timeline.
To identify the categories of elements in a timeline, four of the coauthors independently reviewed all the timelines in our two datasets. Each of them iteratively summarized a set of mutually exclusive categories that can be used to depict elements in a timeline infographic. Gathering the reviews resulted in six categories:
| Category | Explaination | Label type | Occurrence |
| --- | --- | --- | --- |
For the elements that need to be reused, we labeled them with their bboxes and masks, which can be used to segment these elements from the original infographic for reusing. For those that need to be updated, we only labeled them with their bbox, since the contents of these elements need to be changed with updated data.
We also identified other guide elements (e.g., the text elements or marks in axes and legends) in our datasets. However, these elements only exist in \(D_1\). Thus, we decided to exclude them in our study.